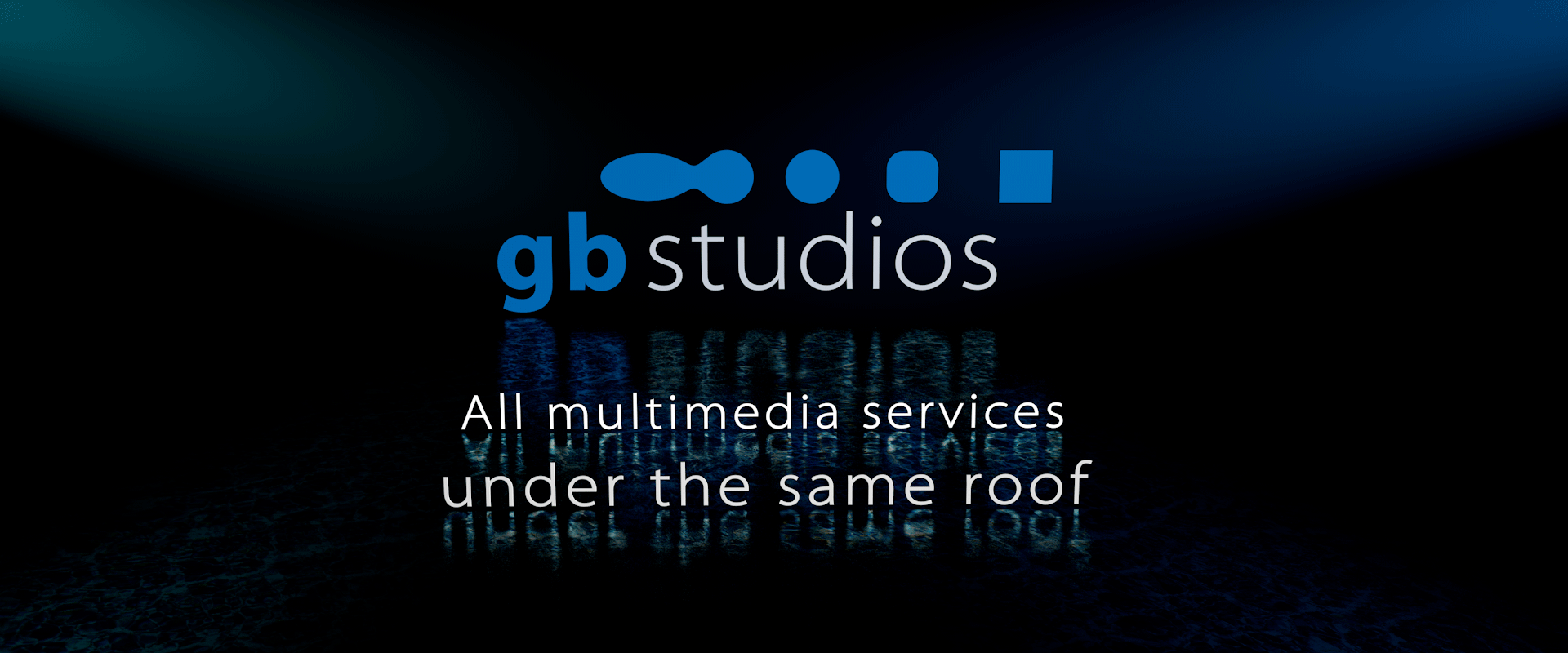 Clic play to discover our services !
POSTPRODUCTION & ANIMATION
ABOUT US
We are active in the film and media production industry since 1985 under the name of SPI , from 1995 to 2001 the company is renamed Grossenbacher Broadcast. In 2002 GB Studios is born under the direction of his director Joseph Meizer. In 2016, Robin Favre, who worked at GB since 2007 took charge of the company.
The aim and the philosophy, from many years of experiences and partners is to be able to provide all multimedia services to our clients under one unique « roof ». From the full process of film shooting to post production, but also Web Casting, Filming of live events, Web Design, 3D and Special Effects, App development, Sound and Light Show creation, Music and Sound work !
We firmly believe that the difference is in the details and that's why we push at the maximum every step of your project, from concept creation that better fits your need, to film production and postproduction. Your satisfaction is our main goal !
"Nanolive has been working with GB Studios for more than a year now and we are extremely satisfied with their services. Robin and Stan are great people to work with, very kind, understanding and professional. We had to work more than once under very stressful deadlines and they always came up with amazing ideas to realize the impossible. They took care of tasks that were beyond their responsibilities without even being asked. We strongly recommend GB Studios as the perfect partner to work with and we wish them all the best for their future."
"GB Studios was in charge of the design, recording and production of the video for the Nano-Tera YINS RTD project, and performed the work with the complete satisfaction (of both the process and outcome) from all the partners of the YINS consortium in EPFL and ETHZ. Indeed Robin and Stan first came up with a very creative proposal for the storyline and were really receptive to take into account all the suggestions and requirements by the partners regarding video length, scenarios, key messages to include, etc. Then, their commitment to the job was just outstanding, and made multiple recordings and had many detailed meeting discussions in EPFL and ETHZ to deliver a truly excellent YINS movie, which has been a key asset to show to the general public the outcomes of the research done in YINS. Therefore, if we have to do another video in the future in YINS, beyond a shadow of a doubt we will do it with GB Studios again!"
"Cronos Finance SA a fait appel à GB Studios afin de filmer et enregistrer des Think Tanks de plusieurs heures. C'est en toute confiance que nous avons confié ce fastidieux travail à Robin Favre et, au-delà du savoir-faire, nous avons été particulièrement satisfaits de sa ponctualité, de son professionnalisme et du suivi de son travail. Avec sérénité, nous avons pu nous consacrer entièrement à nos intervenants et invités étant totalement soulagés de la pression inhérente à l'accomplissement de cette tâche. Nous aimerions encore remercier GB Studios et nous leur réitérons toute notre confiance."
Let's talk!
Let's discuss your individual project.
We will be pleased to provide you with individual and personal advice.
Address : Place du Village 8, 1114, Colombier-sur-Morges
Phone : +41 21 869 90 30

Business Hours : 8 am – 6 pm